Wednesday, April 4,
On ne changera pas la vie…
Saint-Estèphe, Pauillac, Bordeaux
The weather keeps getting worse; today is all grey. The Gironde estuary drags the skies reluctantly along, incurably nostalgic. One could escape from here, cut the anchor, go far away, trade wines for spices, ebony, rare teas, or write, perhaps, with a fevered air, one's head filled with the sounds of surf, one could… Instead, one finds oneself here, at Phélan-Ségur, stranded, in an enormous hall that resembles a chapel or an opera house with its good seats down in front and its bleachers and standing room for latecomers. On the menu for this studious morning: wines of Saint-Estèphe, Saint-Julien, Pauillac and Haut-Médoc. A perfectly organised tasting, serene in spite of the weather, followed by a light lunch in the company of Thierry Gardinier and Véronique Dausse, general director of the château.
Tasting at Phelan-Segur
The next tasting is at Lafite-Rothschild amidst a conclave of Chinese, concentrated like hermit crabs on sea anemones. A bit later, at Mouton-Rothschild, I cross paths with Bernard Burtschy and Ian d'Agatha in their golf cart (used to convey the visitors from the reception to the tasting room located near the barrel aging chai). Should I interpret their joyous expressions as an indication of satisfaction for the quality of the vintage? Or just a moment of fun for these anchorites of taste between two moments of intense concentration? I'm leaning toward the second hypothesis. It's true that an action-chase from one property to another is exhausting.
One half-hour, including the drive over, is the rhythm imposed by these afternoons of tasting. This means that the actual tasting, sometimes including discussion with the proprietor, must not take longer than 15 minutes. It's all well and good to reread the ancient texts and to try to console oneself with their wisdom, but one is always running against time, even just to pass from Lafite to Mouton. "Time is, without a doubt, an accident", said Maimonides, "one of those accidents of the creation like black and white." Today the surrounding countryside is in black and white. Everything is grey. There is even a slight perfume of tedium floating above the vine rows. Happily the rest of the afternoon is filled with good surprises: Pontet-Canet, Montrose, Cos d'Estournel and, finally, Calon-Ségur, site of a true revelation.
This Calon 2011, along with Brane-Cantenac, Tertre-Roteboeuf, Lafleur, Vieux Château Certan, and a few others, is one of the most idiosyncratic wines of the vintage, a unique wine with a strong personality, inimitable. Leaving the property (without a doubt one of the prettiest of the Médoc), I gaze at the Château with its closed shutters and hedges of yew. This is the last vintage of the enigmatic and intransigent Denise Capbern-Gasqueton, owner of Calon-Ségur, who died on the 6th of September 2011 on the eve of the harvests.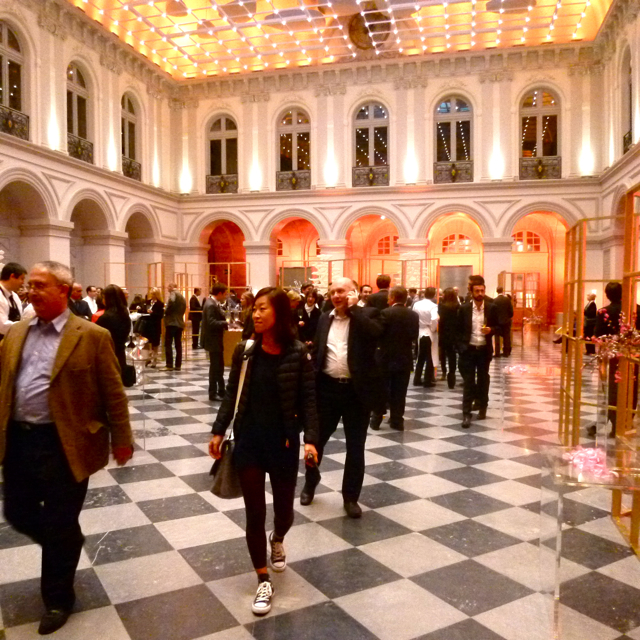 Two hours and several bottlenecks (of traffic) later I find myself at Place de la Bourse in Bordeaux. A hum of excitement fills the Palais de la Bourse. Here's our hive again! A long vibration goes through the hall, in broken waves at first, before finally converging at the centre of attention from where issues the irresistible song of the dewy basins garnished with Yquem 2011 and Yquem 1997.
A subtle ballet, fleeting and enticing, ties the conversations between two sips and three words hastily logged. Silver platters hold tight rows of hors d'oeuvres imagined by Pierre Lurton in concert with the chef Yannick Alleno: Tartare de Dorade aux Pailles d'Algues, Homard à l'Ail Noir, Pétales de Maquereau, Tarte au Citron Meringuée, Tatin, Chou à la Réglisse (special mention for this creation). Yannick Alleno supervises the ballet himself. Tall, slim, feverishly handsome and slightly stiff, he gives off quite an aura, in which more than one wish to bask. One (American?) journalist never takes her eyes off him.
Place de la Bourse, Bordeaux.
What can be said or tasted after such fervour? C'Yusha, 12 rue d'Ausone, is just a hop, skip and jump from here. Behind the impossible name hides an inventive restaurant presided over by Pierrick Celibert, a chef who has paid his dues in several great restaurants. He has the touch; one can feel it, the independence. He loves quality products, syncretism, rare herbs, Japan and even complications. He's alone in the kitchen. If he could expurgate a little he would be even more precise, even better. One dish, only one: Ris de veau" Français " et betterave burpee's golden dorée au beurre Yuzu, gnocchi de pomme de terre, oignon de Roscof…
L'adresse :
C'YUSHA – 12 rue Ausone – 33000 Bordeaux – Du mardi au jeudi le midi et du mardi au samedi le soir – 05 56 69 89 70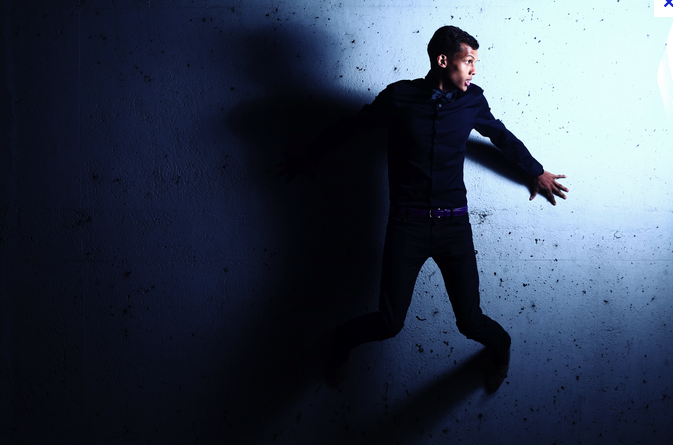 For this Wednesday I choose the song Te Quiero by Stromae because of its endless airplay, from one FM station to another, amidst the endemic traffic jams that paralyse Bordeaux.
Je l'aime à mort mais pour la vie
On se dira "oui", à la vie, à la mort
Et même en changeant d'avis
Même en sachant qu'on a tort
On ne changera pas la vie
---
---